Video Poker Strategy
Assuming you are playing maximum coins, optimal strategy will vary depending on the rules of the game and possibly the pay table. At times, pure optimal strategies can become very complex with very little gain in favorable expectation. We try to provide strategies that are easy to memorize. In short, any change in a pay table will require a change in strategy for true optimum play.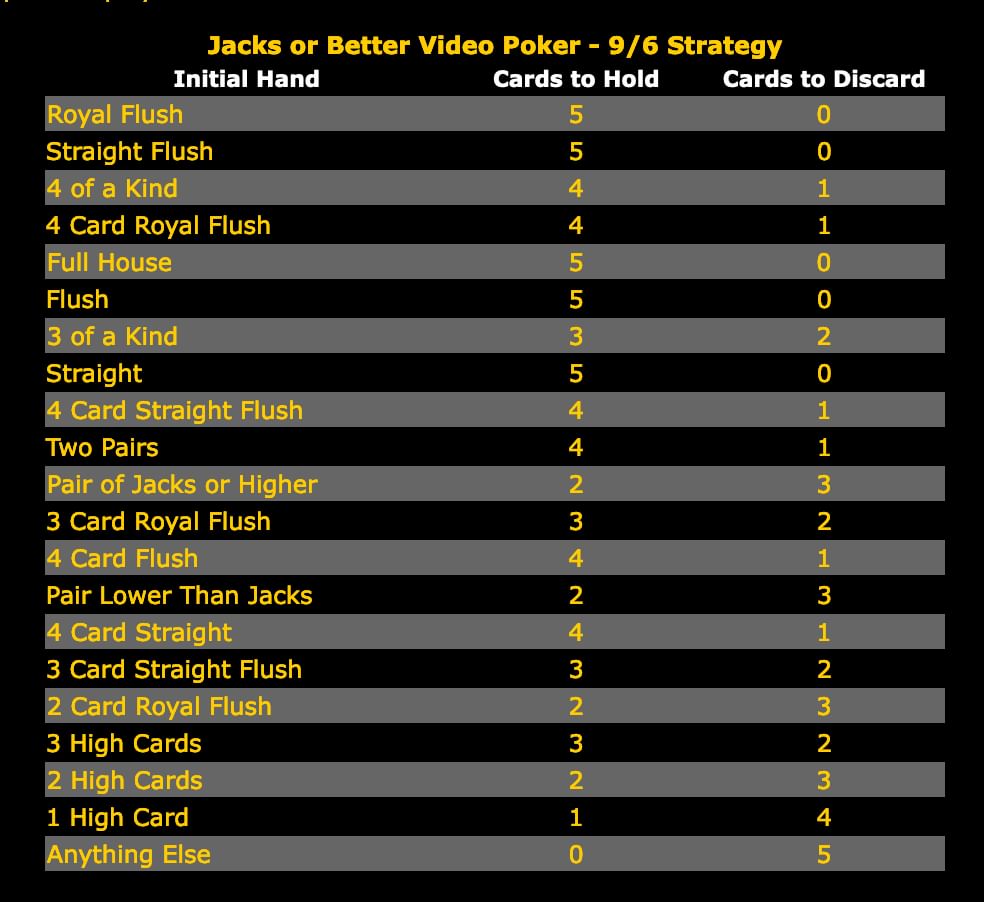 Here is how you should use these strategies. Match your hand to the highest in the list and and play that strategy.
These strategies are abbreviated for ease of use. A more complete strategy would provide additional options. For instance, you have a 3 card royal with a pair of kings. A complete strategy would need to differentiate that from a 3 card royal with no pairs.